EDIBLE MATTERS
**Update: September 9th, 2021**
As many of you are aware the hospitality industry in Nova Scotia has a shortage of skilled workers, Servers, Cooks, Bakers, Dishwasher. Many other restaurants in and around Halifax have had to make changes to their hours to give their current staff a break. We are sad to announce that we will have to follow suit.
Effective immediately we will be temporarily closed Mondays to give our staff the much-needed break they deserve. We will still be here to serve you Tuesdays-Sundays, follow us on social media for updates to our hours and menus.
Thank you all for your continued support and for making this a great Summer!
Cheers,
Edible Matters Management
Call us at 902-446-5588 for take out orders.
We are now open for patio service, indoor dining , take out, bakery and take home food, plus an extensive retail selection. Our shop is open to the public at a reduced capacity.
Measures have been put in place to ensure guest safety and hygiene during this time.
Live music is back! Weather permitting we will have music on our patio Friday & Saturday Evenings 5pm-8pm.
In the event of bad weather will will host live music in the Pub.
| | | | |
| --- | --- | --- | --- |
| Live Music 5pm – 8pm | Friday | Saturday | |
| October 15th & 16th | Michael Ryan | Jordan LeBlanc | |
| October 22nd & 23rd | Travis Hatcher | Theo MacIntosh | |
| October 29th & 30th | Tristan Legg | Tristan Legg | |
| November 5th & 6th | Tristan Legg | | |
Bakery & Pantry
Ready to heat take home dinners, take out meals, sweets and snacks, coffees, teas, jams and jellies – bread and biscuits made fresh daily! We also have a hand chosen selection of gourmet grocery items and retail products.
Mondays – Temporarily closed (due to staffing shortage)
Tuesday & Wednesday 10am-5pm
Thursday, Friday & Saturday 10am-8pm
Sunday 10am-3pm
Restaurant
Kitchen Open
Tuesday & Wednesday 10am-3pm
Thursday, Friday & Saturday 10am-8pm
Sunday 10am-3pm
Brunch Served Saturday & Sunday 10am-3pm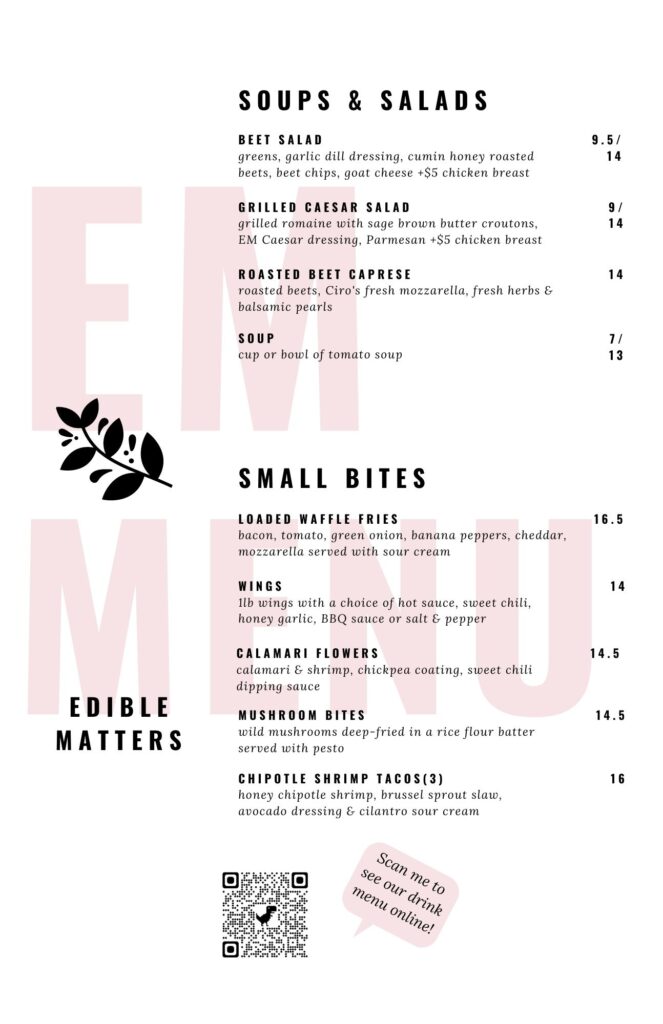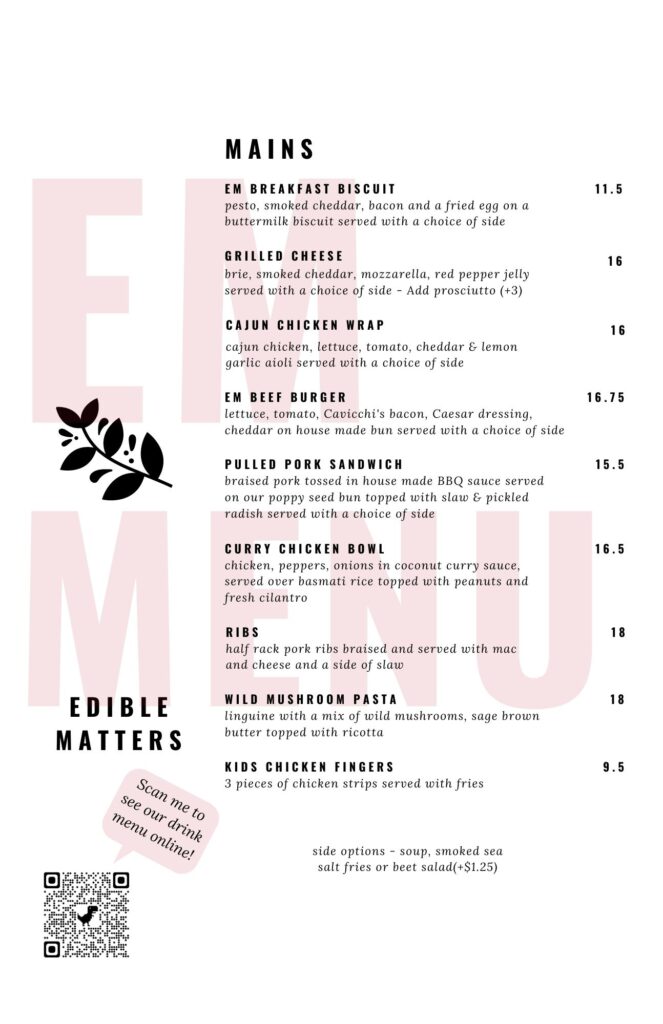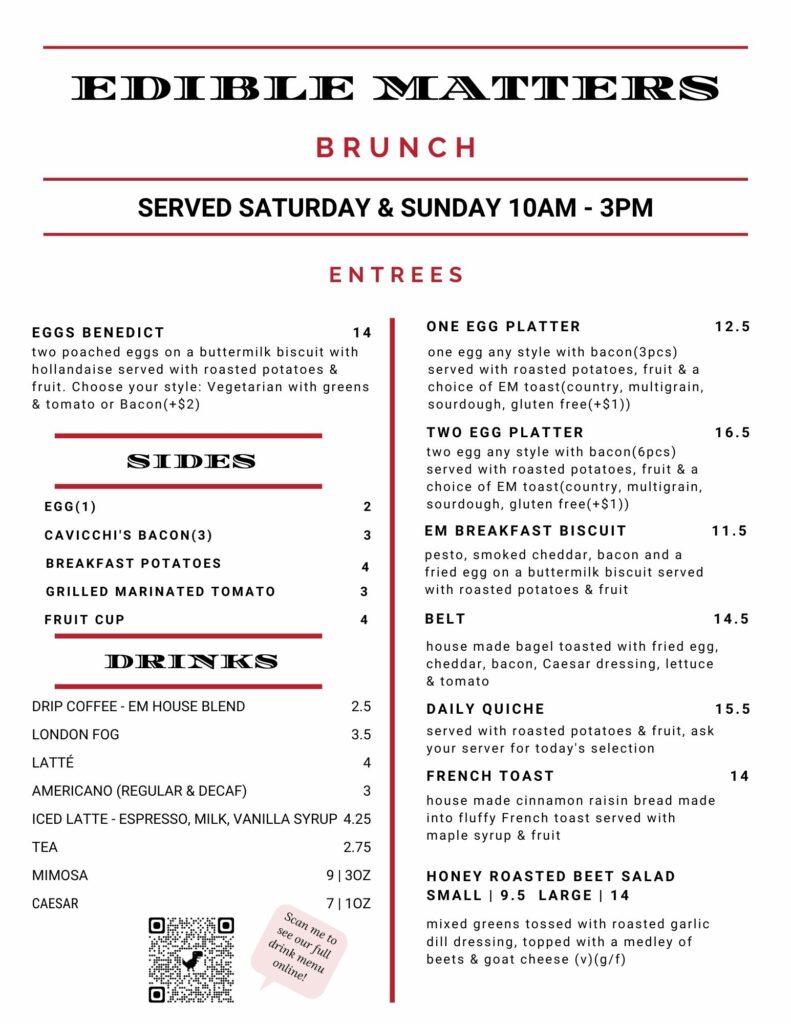 Established in 2012, Edible Matters is family owned and operated. We believe in making food the way you would,
food made only from food, with fresh ingredients,
care and attention.
We also believe in the power of food and drink to bring people together; that taking the time to break bread and socialize with others is an integral part of happiness.