EDIBLE MATTERS
**Update: January 8th, 2022**
Due to continued staffing shortages we are making the following adjustments to our hours of operation for the remainder of January.
Monday – Friday kitchen open from 10am – 3pm for lunch service
Saturday & Sunday kitchen open from 10am – 3pm for brunch service
**Monday – Saturday retail shop & bakery open until 5pm**
We appriciate your continued support during these turbulent times.
Call us at 902-446-5588 for take out orders.
We are open for indoor dining , take out, bakery and take home food, plus an extensive retail selection. Our shop is open to the public at a reduced capacity.
Measures have been put in place to ensure guest safety and hygiene during this time.
Bakery & Pantry
Ready to heat take home dinners, take out meals, sweets and snacks, coffees, teas, jams and jellies – bread and biscuits made fresh daily! We also have a hand chosen selection of gourmet grocery items and retail products.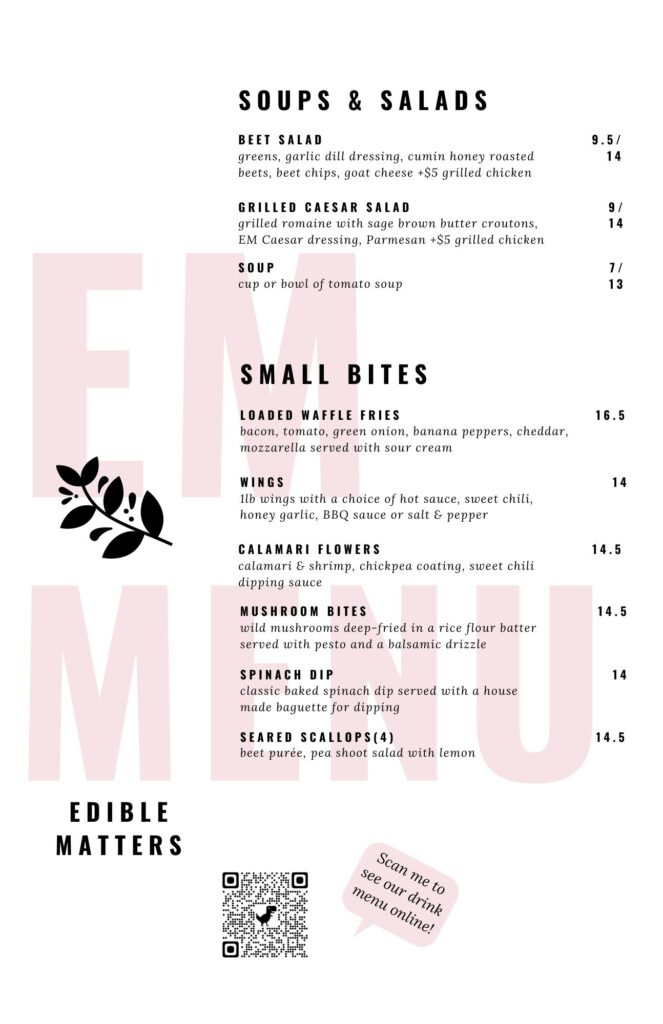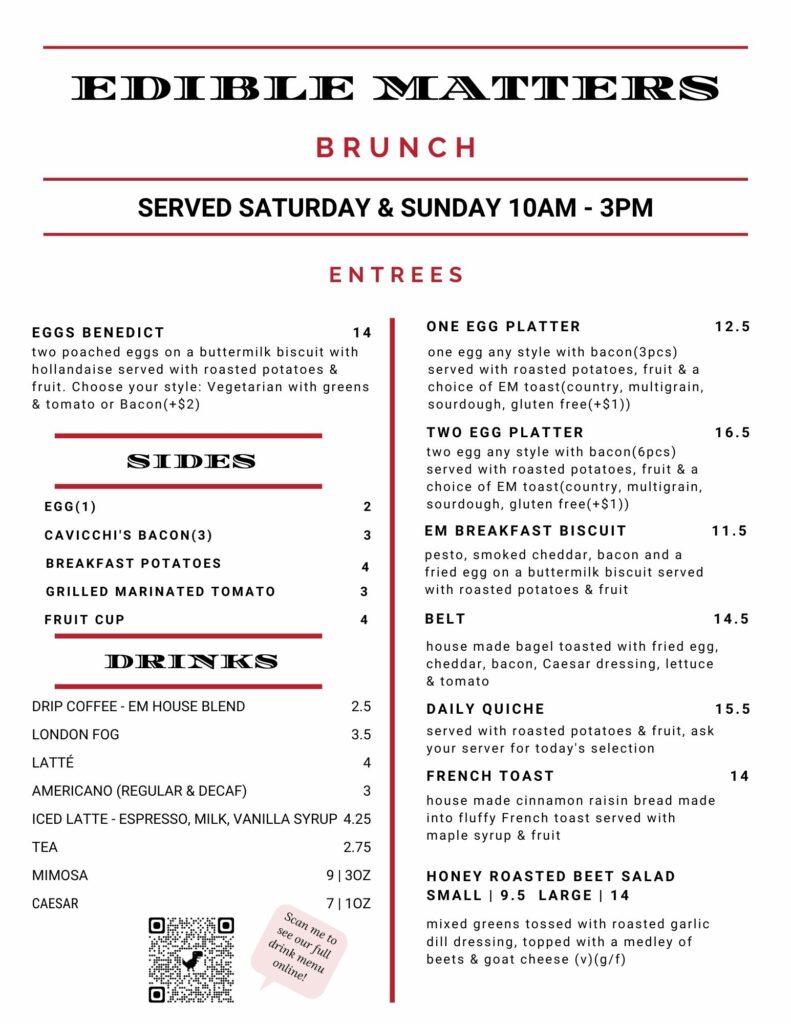 Established in 2012, Edible Matters is family owned and operated. We believe in making food the way you would,
food made only from food, with fresh ingredients,
care and attention.
We also believe in the power of food and drink to bring people together; that taking the time to break bread and socialize with others is an integral part of happiness.